The difference that AI makes in IP data analytics
Apr 29, 2022
By Alex Paikada
In the present-day world, swift and efficient patent data management capabilities are a real asset as never before. If and only if patent and scientific datasets can be processed and economically meaningful insights churned out, one can get an upper hand in the world of competition. Data-assisted policy decisions are a prerequisite for the successful management of the resources resulting in maximum returns. One's competitive edge improves manifold if one could do it in the shortest possible time span with the highest possible accuracy devoting the least possible amount of human resources. The focus areas for future research and innovation, prospects of M&A, technology licensing, etc., are strategic areas where one has to tread tactfully and meticulously, guided by insightful information squeezed out from actual data. AI is steadily taking over this functional niche, yielding marvelous results. Such AI capabilities were developed to process IP databases, offering specific functionalities. When the technology matured, it has proved to be handy for processing any strain of database as well.
The latest capabilities, propelled by frontline technologies, provide custom AI-enabled analytics and accurate data-driven insights to the users across the board. The concept of customization has reached a level where solutions and services are designed to meet the unique requirements at the customer end. The benefits opened up from the new advancements are multi-pronged. The primary lure is cost-effectiveness, as manhours are conspicuously saved, and results are extracted many times faster than traditional or quasi-automated operations. The probability of lapses and manual error is by far altogether preempted in this system. The greatest advantage, however, is that the innovation cycle right from the nebulous state of conceptualization and novelty screening right down to ultimate commercialization and revenue generation can be optimized and streamlined, weeding out possible distractions and deviations which result in delays and wastage of resources. Such a dedicated innovation channel would be a blessing to universities and R&D centers as it facilitates a frictionless driving power to fleet past the innovation milestones. For all data-driven business approaches, this data mining and analytics automation can produce impressive results. Moreover, the drain on the internal revenue caused by work outsourcing, necessitated by the specialized professional expertise, could be substantially saved by assimilating this facility.
Relecura, armed with more than twelve years of field experience and research in the area, is a pioneer in introducing tools to ease out the vital processes involved in the innovation groove that you are part of. The continuously updated database it takes recourse to is 140 million strong and covers 157 jurisdictions worldwide. The same tools can be seamlessly adapted for managing and processing huge internal databases of non-patent nature as well.
An intuitive AI-powered products platform for performing various high-end data processing operations is becoming an integral forum for corporations, government organizations (for policy decisions based on predictive analytics), research organizations, and law firms.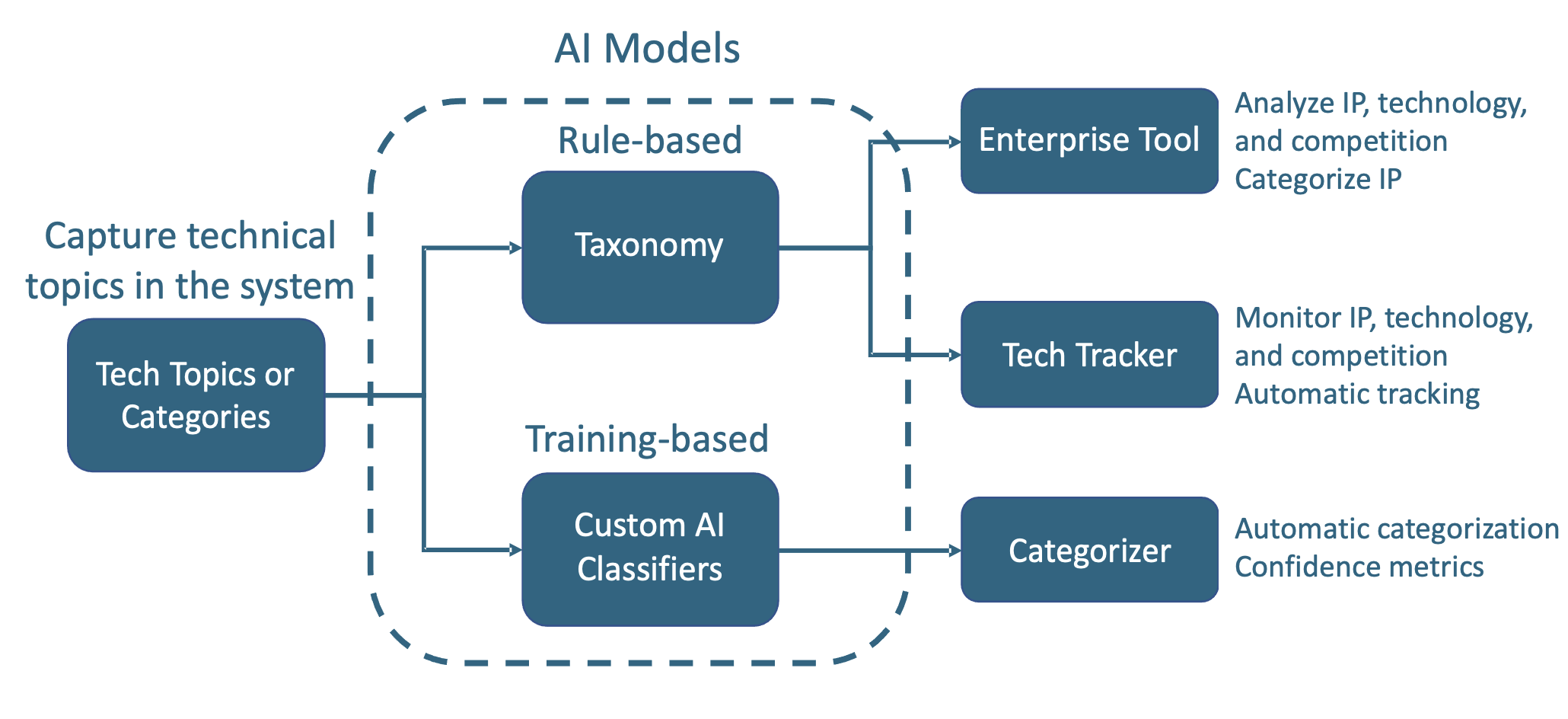 Patentability check or innovation screening is a preserve of the experts and it is a time-consuming process as well. The new AI/ML-powered custom facility has made novelty screening an instant and simple process. The input required is only a brief abstract of the concept and the system immediately coughs up all the most similar patents in the field. The infringement and invalidity searches are also quite simplified on this tool.
Emerging technologies, emerging companies, the risks involved in M&A, the focus areas of the competitor organizations, the patent landscape of the technology domain of interest, etc., are the major concerns of any company which has at least some stake in technology. Also, it is important to have an alert system to be in the loop when new technological breakthroughs happen. These are important factors indeed, the essential survival kit in a world of stiff competitions where competence and continuous innovation will decide the survivability of the stakeholder. Tech Tracker, introduced by Relecura, is the single window, easy click tool that does it all precisely catering to the technology strand you are interested in.
When one has to deal with a jumble of data-heaps with multipolar orientations, analyses and management turn out to be a challenge. It is almost impossible to bring out the underlying central tendencies and the economically meaningful business insights. A facility to classify or categorize the data into lucid groups, amenable to further processing and the classification regime designed to suit your specific requirements, would be a gamechanger on the ground. Such a tool is already there for taking and once it is domesticated against a set of training or control documents, without any prodding, the tools will auto-update the classes as and when new data is generated. The accuracy and recall rate of the system has been field-tested in real-life conditions by one of the Fortune 10 companies realizing impressive results.
The world economy is increasingly becoming data-driven and foolproof data management, including extraction of meaningful insights and intelligent indicators, is a challenge and possibility which can make or break organizations. Hence there is an ostensible drive across the world for seeking and realizing a robust and reliable platform engined by the latest technologies, to do the job fast enough to make a difference. In fact, many of the world's prestigious organizations are already accessing this facility or are in the process of doing so.
To get a real feel of the tools or to know more about the tools, do visit www.relecura.com